Family-owned and operated, Nelson Electric has been proudly providing full-service commercial, industrial, and residential electrical work to Iowans since 1908. From small projects like changing an electrical outlet to large-scale design-builds, our goal is always to exceed our clients' expectations while respecting their time and budget. We're dedicated to bringing our expertise and tradition of elevated service to each customer, no matter the size of the project.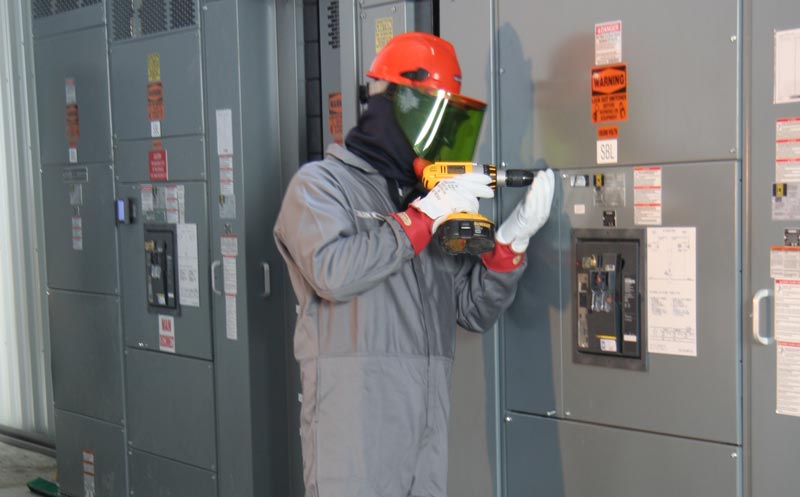 We have extremely high standards for our team. When you work with Nelson Electric, you're guaranteed that:
Our technicians are licensed and insured
Our employees will be courteous and professional
Our team will adhere to all safety standards
History of Nelson Electric
At the turn of the 20th Century electricity was quickly becoming a necessity. Quality of life for those in homes connected to the grid improved, as did businesses that were powered by electricity. In 1908, C.B. "Ben" Nelson recognized an opportunity and decided to leave his job at the Ames power plant when it couldn't keep up with demand installing the electrical systems in people's homes. He decided to establish Nelson Electric Company to help bring electricity to his neighbors.
It began fairly simply, with Ben and a few of his employees heading up and down Main Street, hauling their equipment in carts and wagons. His son, Chuck, joined the business and helped carry it through the Great Depression. Chuck expanded the company both in the form of employees and from its home office into a commercial office on Clark Avenue, in the heart of Ames. Ben's grandson's Jerry and Paul Nelson began working for the business in the 1960s.
When Chuck retired in 1989, Jerry and Paul took over and expansion continued. In 2009 a branch office was opened in Waterloo, Iowa serving the Cedar Valley area. The Carroll, Iowa office was opened in 2011 serving western Iowa. In 2018, Nelson Electric celebrated 110 years in business and by then two of Jerry's sons, Chris and Matt had joined the team. This brought the fourth generation into the family business.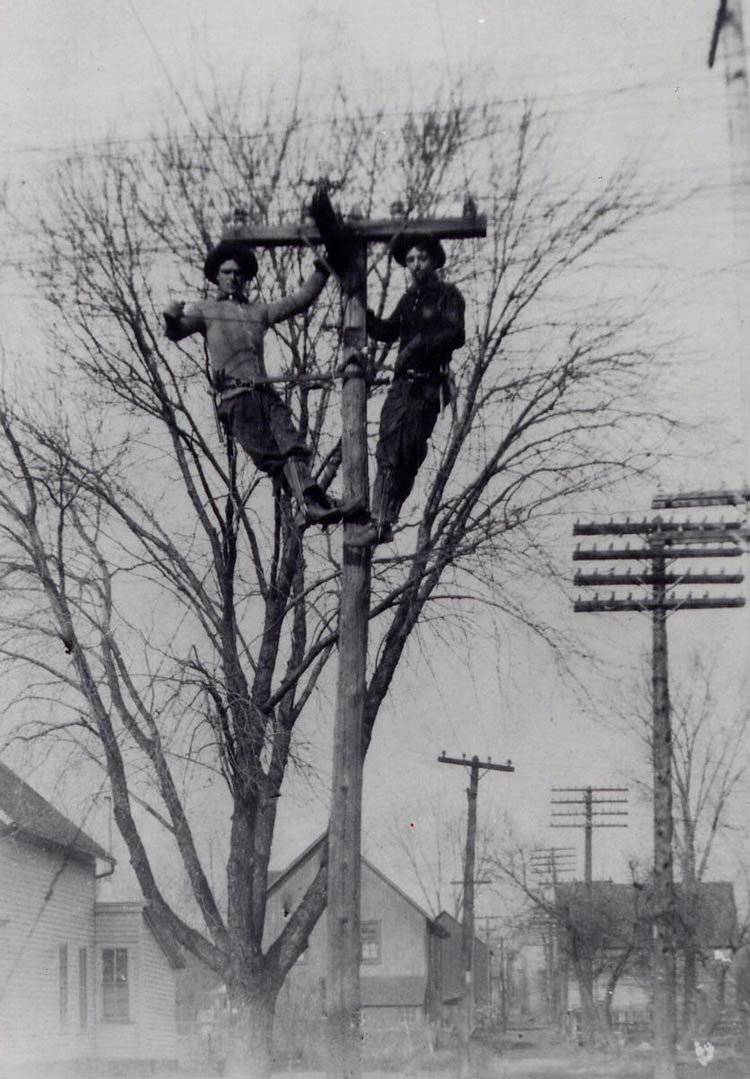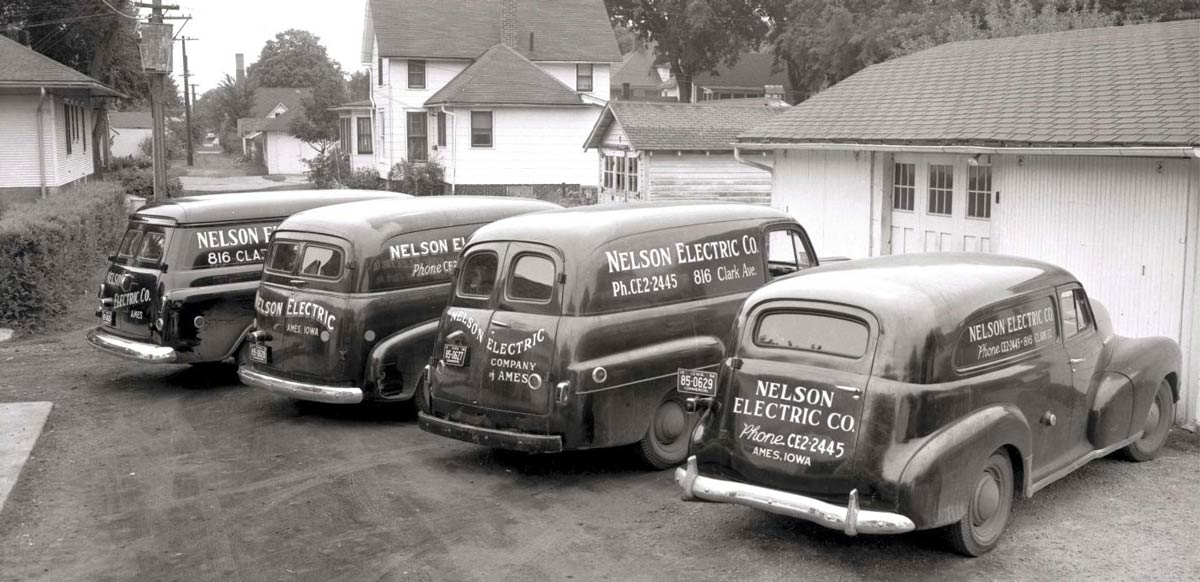 Start Planning Your Electrical Project
We're ready to get started on your next project! Contact us today to let us know how we can help.