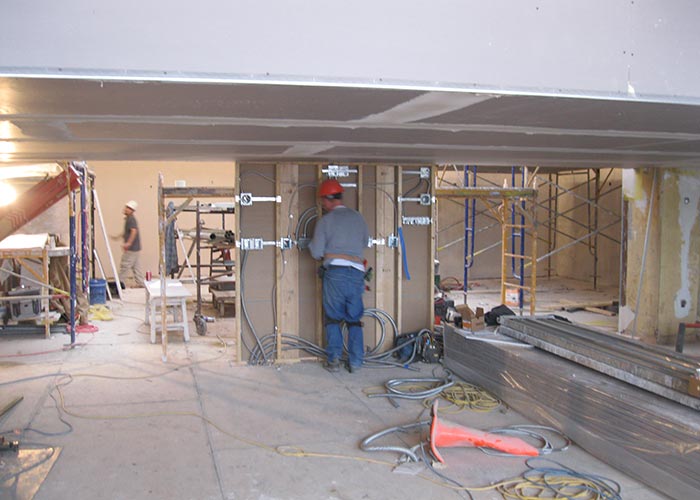 Electrical Apprenticeship is a four-year program consisting of two components that run in parallel: classroom training and on the job training.
Apprentices attend annual classroom training during the day (Institute classes) that meet one week per month, for three months. The classroom portion of apprenticeship concludes when an apprentice has passed all four levels of the program. On the job training occurs every work day and accrues up to the 8,000-hour mark. When the classroom and on the job training milestones have been met, and the Apprentice has officially graduated from the apprenticeship program, the employee can sit for the Journeyman's exam. Apprentices learn and earn simultaneously with little to no student loan debt at the end of the program. Further, Nelson Electric will pay 100% of the tuition fees for apprenticeship when certain grade and tenure requirements have been met.
Apprentices are paid a progressive wage scale with evaluations at six-month intervals. Merit-based pay increases are also included in those evaluations based on performance. We partner with the Associated Builders and Contractors for our Electrical Apprenticeship program certified by the U.S. Department of Labor and Veterans Administration.

Click here for our Equal Opportunity Pledge Poster (PDF).
Interested in starting your career at Nelson Electric? We'd like to get to know you! Submit an application today or discover some of the amazing benefits that Nelson Electric has to offer.
Explore Current Opportunities